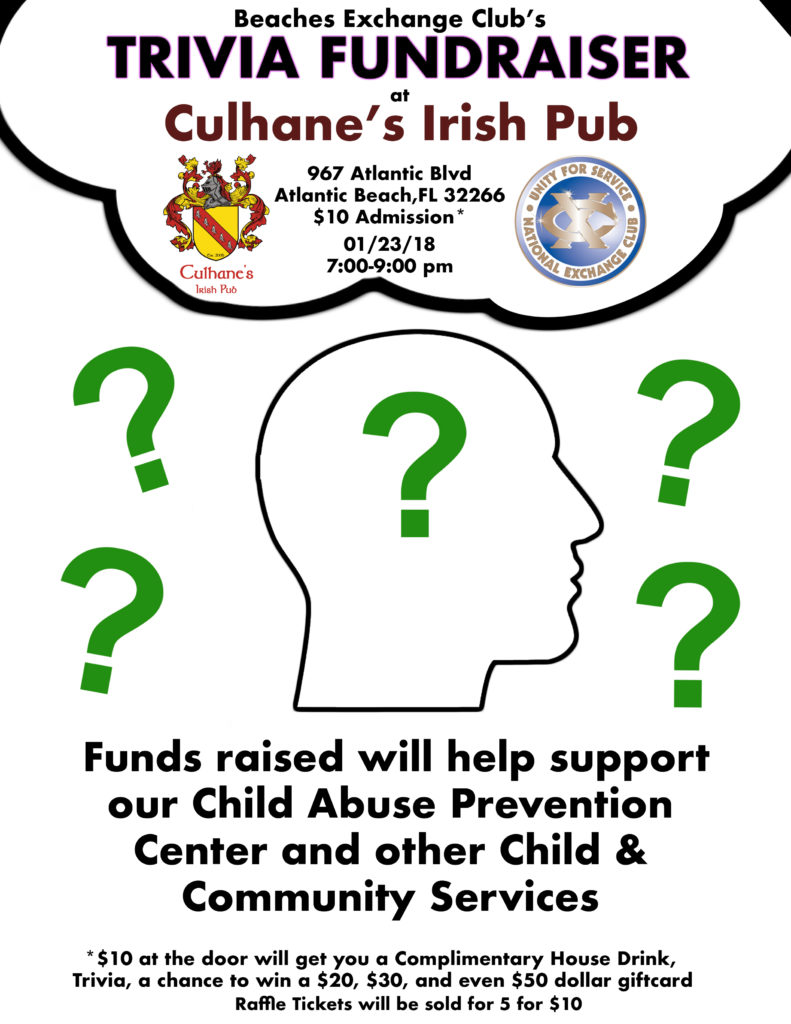 The Exchange Club of Jacksonville Beach is a non-profit 501(c)(4) corporation which operates The Children's Foundation of the Exchange Club of the Jacksonville Beach (a non-profit 501(c)(3)) corporation. 
Gifts and donations to the Children's Foundation are charitable contributions and may be tax-deductible.
Our Programs of Service are: The Prevention of Child Abuse; Community Service; Youth Programs; and Americanism.