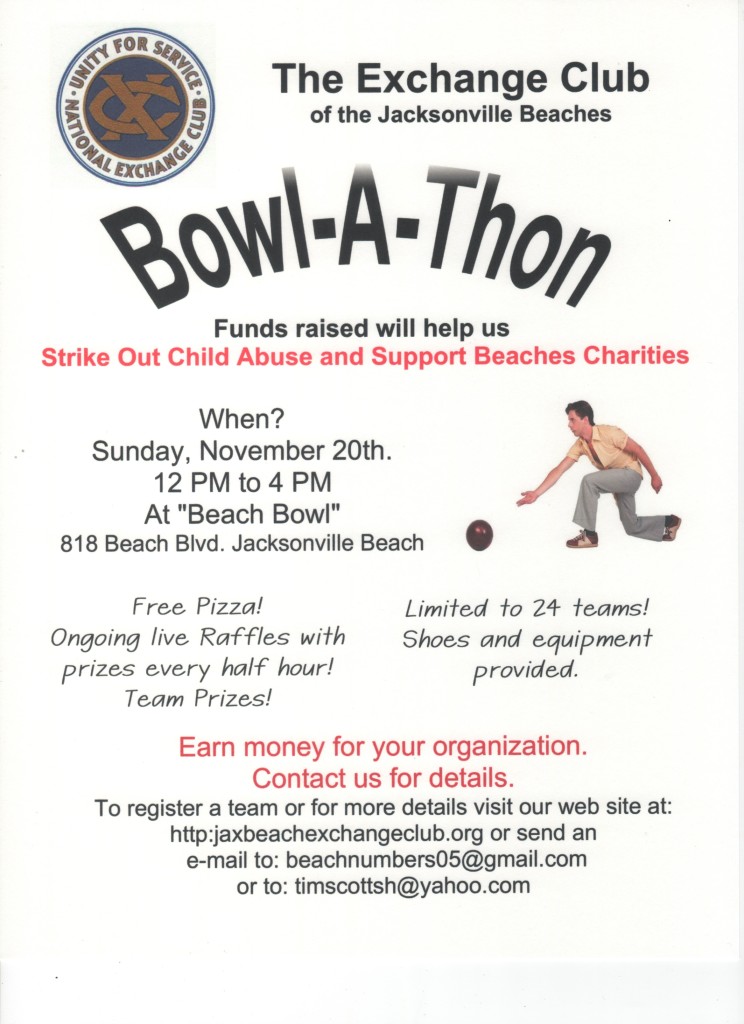 Registration:
 Please provide the following information:
Name of Team:

Team Captain: 
Contact information for Team Captain: (email / cell #
Number of team members (approximate).
Please send the above information to one or both of the emails listed in the poster.  Thanks for your support.
In addition to forming / supporting a team, you may also donate a product (retail item or gift certificate for a service) that would be used as a prize or silent auction item.
Also, a donation of $1,200 or more will entitle you to an annual membership in the Jacksonville Beaches Exchange Club for you or one of your employees and sponsor a team in this Bowl-A-Thon.